Burns Night Supper Club, Dinghams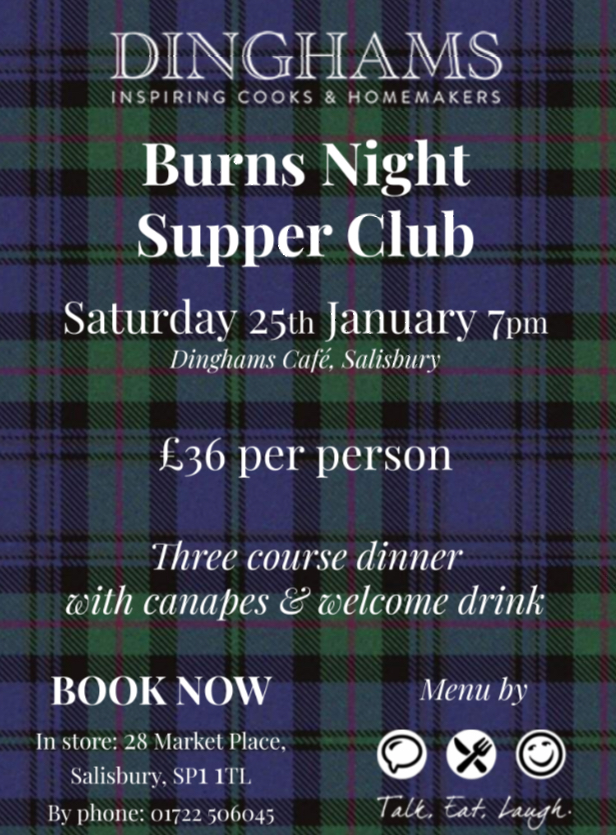 Celebrate the life and poetry of Robert Burns with a Scottish-inspired menu.
Discreet & Delicious
In 1988, a crack commando unit was sent to university by their A level results for a crime they didn't commit. These students eventually escaped from a maximum security stockade to the european underground. Today, still wanted by the government they survive as private chefs. If you have a problem, if no one else can help, and if you can find them....maybe you can hire Discreet and Delicious .