Cooking was always going on in my mother's house and my grandmother's house, all I did was join in.
It seemed to me as a child, that the most fun to be had in the house was in the kitchen.
Due to dyslexia, I didn't learn to read and write the way other children did in school so I always had to live on my wits. I had to remember things the moment I was told them, because I couldn't later find a fact in a book and read it. I couldn't take notes in class, I had to listen and understand there and then. I suppose that made me remain more of a child for longer, I lived in a world of smells, sounds, tastes, textures and images longer than those who were reading books.
There were two things that I had discovered I could do well without needing to read or write. Those things were maths and cooking, and I put my energies into both.
Somehow I ended up at university studying mathematics, first in Canada then back in the UK on the south coast. I finally taught myself to read as an eighteen year old in Canada, it seemed about time.
As a student I met people who heard that garlic bread could be made, but didn't have a recipe for it. These were also the sort of people who fed themselves on tins of soup. I knew from the first time I tasted garlic bread, how it would be made, and I'd never seen soup come from out of a can. Needless to say I didn't become friends with the tinned soup people. I made friends in kitchens with people making omelettes for lunch. And of course joining in, because as a student, as in childhood, the kitchen seemed like the most fun place to be.
Probably in a student bar, but possibly in a kitchen, I met Becky, Talk Eat Laugh's business manager. She taught me to make crisp sandwiches (I thought this highly controversial and avant garde) and everything I know about Chinese cooking. Becky taught me to thicken a boiling liquid with slacked cornflour and enhanced my nascent deep frying skills by showing me how to fry prawn crackers. Becky remains one of the few people who cooks food for me without getting flustered. Becky and I shared a flat in the early 90's. Cooking and shopping together for everyday meals Becky and I got to know each other very well. As the business is expanding and ambitious it made sense to give the responsible job of looking after the actual business to someone logical and organised. That way I can go and bring in business, train people and just be a creative, muddle-headed (at times), problem solving chef.
When it came time to start a career, none of the doors that a degree in Mathematics opened appealed to me. I didn't like the idea of teaching, being an accountant or actuary. I had to come up with something and the thing I came up with was being a Chef.
I trained as a chef and then continued training to become a pastry chef. A mathematics degree is easy, it involves sitting around thinking and occasionally showing up at a lecture or an exam. Compare that to two years day release of unremitting onslaught to become a Pastry Chef. Acquiring exacting technical skills and understanding food science in minute detail was only part of it. At the same time all of us on the course had to hold down demanding jobs in the busy kitchens of high class hotels. This was so that the college course could reinforce our growing knowledge of process and organisation of a professional commercial kitchen and vice versa.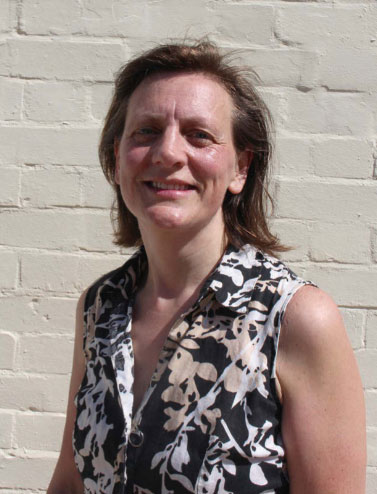 Think about the Great British Bake Off final... we had to be that good by the end of our first term in our first year. The stress and the knowledge ramped up from there. Although it was extremely tough this set me up for a long and happy life in the kitchen. If nothing else, it gave all of us on the course the confidence to take on seemingly impossible tasks and see that you can have acceptable results on a bad day and amazing results on a good day.
From there I moved to London and worked in a Five Star Hotel in Knightsbridge. Then I made the move to being a private chef. The rest, as they say, is history.
I can't say who I've worked for. That's private, a private chef is about being private. Famous people in their own homes want you to run a calm and organised kitchen and to put delicious food in front of them and their guests. That's it. And after twenty years of doing it, that's all I can say.
We do the Pop Up Restaurants so we have a way that 'anyone' can have the experience of being cooked for by a private chef. If you come along to a Pop Up its exactly the same as if you had been invited to the home of a famous person I was cooking for. You get exactly the same treatment. Plus for us chefs it's fun to sit down with everyone at the table, we certainly don't do that when we are cooking for one of our HNW (High Net Worth) clients.
Next time we are Popping Up why not come along and see what we have going on? We automatically cater for vegetarians and we have vegetarians on our staff so we do really nice things for veggies, not last minute afterthoughts. We aim to cook for all dietary requirements, do let us know and we will include your needs in our menu.
I need to go and cook lunch.
Unusual route to the kitchen.
I've always been a big fan of food, eating it mainly. For the first 15 years of my adult life my repertoire stretched from a full English breakfast to chicken stir fry with very little in between. Then my circumstances changed and I had to learn to cook for myself unless I wanted to eat full English or chicken stir fry every single day. I quickly found that I enjoyed learning how to cook and, of course, the fruits of my labours!
I had first started to really appreciate food when I moved, with my family, to Hong Kong when I was 15. We travelled all around South East Asia and had the opportunity to experience many different types of food and ways of cooking; chickens feet, dog stew, Korean barbeques, dai pai dongs, spicy Szechuan or calm Cantonese… I tried everything.
When I was 18 I returned from Hong Kong to study Geophysics at the University of Southampton, where I first met Rachel. After 3 years of 'study' I graduated and found a job looking after database records for a nearby 6th Form College. It was at this point that Rachel and I started sharing a flat and I benefitted from her cooking skills daily!
In my 20 years of working at the college, it was mostly a time of great success and growth and I became manager of the team who were responsible for all of the data flow through the institution and developed excellent organisation and administration skills. Then the college fell victim to funding cuts and a poor Ofsted report and life became rather less rosy. I decided to apply for voluntary redundancy and take Rachel up on her offer to join the expanding business of Talk Eat Laugh as Business Manager.
Since joining Talk Eat Laugh I have learnt a lot more about cooking from Rachel and can now claim to have cooked for an England footballer and Team GB Olympic swimmers, amongst many others. The food I eat at home has improved as well!