Stonehenge The Kitchen Cabinet, Series 12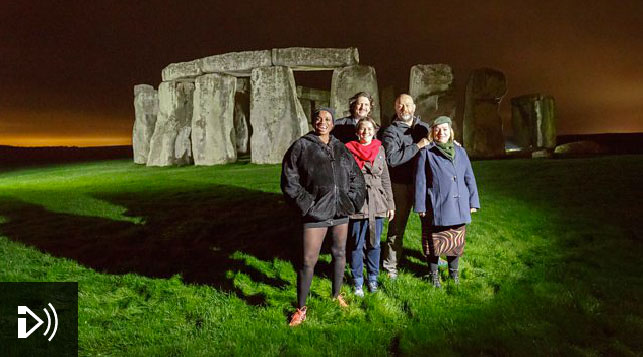 Jay Rayner hosts the culinary panel programme from Stonehenge.
Audience questions are answered by food historian Dr Annie Gray, master of DIY cooking Tim Hayward, Scottish chef with a Catalan twist Rachel McCormack, and the singer-turned-chef Andi Oliver.
This week, the panel discuss midwinter rituals, the history of festive dining, and how best to use bones in cooking. They also consider the merits of neolithic eating.
Produced by Darby Dorras

Assistant Producer: Hannah Newton
Food Consultant: Anna Colquhoun
A Somethin' Else production for BBC Radio 4.