The private chef runs a restaurant with a difference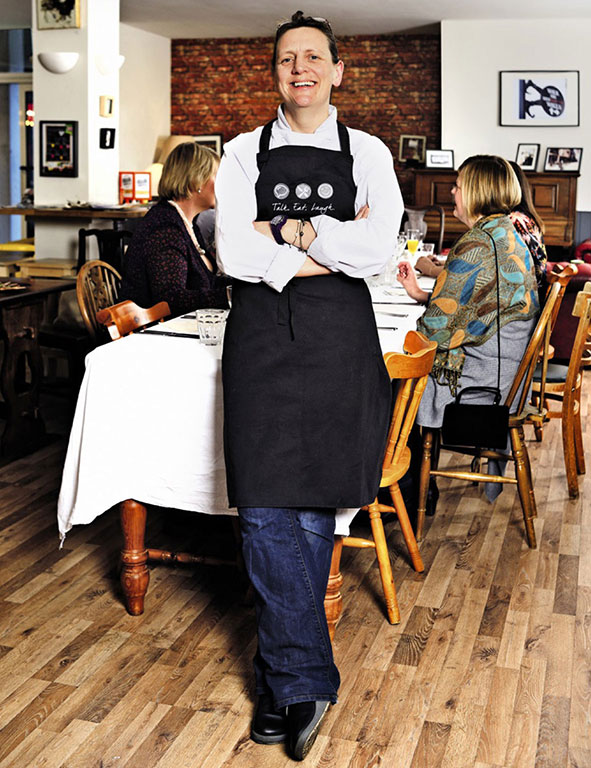 It's only open for one night every now and then
'I call Talk Eat Laugh a pop-up restaurant, but really, it's just a very big dinner party – everyone sits round one table, and I eat with them. I've cooked for loads of clients' dinner parties over the years, so I thought, why not just take that idea and make it bigger?
'I hire a venue for the night and publish the menu on Facebook and Twitter, and usually aim to get about 24 people. I get people in their 20s to some in their 70s – which I really like.
'I have to plan the menu carefully. I like to offer food that's a bit different, but not too strange and I have to consider practical issues, like the cooking facilities, what plates I've got, how I'll get the food there, and how I'll keep it all warm. And as I'm sitting down to eat too, I can't be getting on with the main course while they're eating the starter, so I have to plan around that, too.
'Someone once told me Talk Eat Laugh was like a wedding reception without the wedding'
'It's quite a weird experience for me, sitting down and eating the food I've cooked – it's like driving a car and being a passenger at the same time. But it's nice to get out of the kitchen and see people enjoying the food. I've never wanted to have a real restaurant with my name above the door, because of all the red tape you have to get involved in, but this is a good compromise.
'The atmosphere's always relaxed, and everyone chats to each other. Sometimes people are a bit nervous about having to talk to strangers on a night out, but there are often regular guests at the table who get the conversation going, and I sometimes see people swapping phone numbers at the end of the night. Someone once told me it was like a wedding reception without the wedding, and I think that's probably about right.'